Ganders Cottage at Highway Farm
West Road
Tel: 01308 424321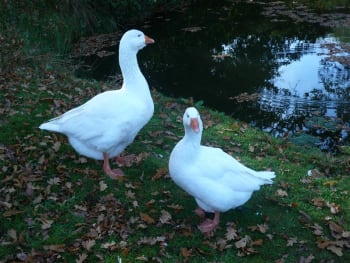 Availability
There are no rooms available at Ganders Cottage at Highway Farm
for these dates.
Please try other dates or select a
different property
.
cottages
Max:
Ganders Cottage, warm and cosy in winter with gas central heating. Private Ga... more >
Ganders Cottage, warm and cosy in winter with gas central heating. Private Garden and patio with BBQ.Room Facilities:
fishing lakes on site
Central Heating
Ceramic Hob
Cooker
Dining Area
Dishwasher
DVD Player
Electric Shaver Point
Ensuite Bath/Shower Room In Unit
Fridge/Freezer
Hairdryer
Kitchen
Linen & Towels Supplied
Private Car Space
Radio
Tea/Coffee
Television
Washing Machine
Facilities
Arty Workshops
BBQ Facilities
Fishing
Garden For Residents' Use
Golf Course (nearby)
Hiking
Policies
Check In: Between 16:00 and 21:30
Check Out: Between 9:30 and 10:00
Wi-fi: Wireless internet is available and is free of charge.
Smoking: There is no smoking permitted anywhere within the property.
Parking: Parking for all guests is available on site and is free of charge.


Children: Children of all ages are welcome.
Pets: Pets are not allowed.
Groups: No stag and hen groups.
Average
5.0
out of 5
47 reviews
100% recommend
Reviews
13th October 2018:

Gander cottage is excellent fully equipped to a high standard .The beds are of high standard and very comfortable
Would Recommend: Yes
11th September 2018:

Pauline and John could not have been more hospitable and helpful. We really enjoyed our stay with them in Gander cottage. Thank you both very much in deed. It was our scene stay with them and that says it all.
Tips:
The Hive at Burton Bradstock serves excellent fresh sea food. We loved seeing the fossil museum and ammonites on the beach at Lyme Regis. The Anchor at Seaton serves excellent fish and chips. There are so many beautiful beaches within easy reach of Gander.
Would Recommend: Yes
6th September 2018:

We had a super holiday here in a lovely location. The cottage is cosy and has a wonderful view, we would recommend this holiday. Thanks Pauline and John.
Tips:
There is so much to do in this area. We have 2 children and visited Monkey World, Weymouth beach (perfect for young children) and also went on an organised fossil hunt at Charmouth heritage centre. We also visited Durdle Door which is a must see for the spectacular views however there is a long steep walk to the beach which may not be suitable for very young children. We thoroughly enjoyed each day.
Would Recommend: Yes
23rd August 2018:

Would Recommend: Yes
9th August 2018:

Always a pleasure to stay at Ganders.
Would Recommend: Yes
17th July 2018:

Pauline and John 'are so friendly and kind nothing is to much bother you feel as if you have been friends for ever, our stay was the most restful we have ever had,the cottage it's self was very well furnished to a very high standard very relaxing ,so reading and relaxing was the order of the day. We did go for a but ride,the stop is right outside Highway farm that was interesting as haven't been on a bus for years
Tips:
Pauline has loads of really helpful information and lots of leaflets, but her knowledge of the area is great,she is a really interesting lady and as we have said nothing is to much for her to do
Would Recommend: Yes
27th May 2018:

Always a wonderful welcome from the hosts. Lovely to have tea, biscuits and cake waiting for us on arrival. Our fourth visit which is a recommendation in itself.
Tips:
Good food at the Ilchester Arms, Symondsbury Kitchen, The George at Chideock. Great fish menu at The Anchor in Burton Bradstock.
Would Recommend: Yes
17th May 2018:

Would Recommend: Yes
7th May 2018:

The friendliest couple you could wish to meet.
Would Recommend: Yes
13th March 2018:

Lovely cottage with everything you need. Perfectly situated, was cosy and warm and homely! Nice little touches like homemade cake waiting for you when you arrive, was delicious too thank you!
Tips:
The Riverside at West Bay - fantastic restaurant, great food and service. The Hive Beach Cafe at Burton Bradstock - brilliant. Great spot on the beach and the most superb fish! And breakfasts come to think of it! Lyme Regis is a great place for walking along the Cobb. Lovely drive to Sidmouth which is really pretty, lovely walk along the esplanade. Great old fashioned cinema which showed up to date films in comfy seats, where you can sit and have a nice glass of wine whilst wat hing the movie! And at a fraction of the cost of the big screen complexes. Well worth a visit.
Would Recommend: Yes
21st February 2018:

Warmly welcomed by John and Pauline with unexpected but greatly appreciated and enjoyed welcome pack. Thoroughly enjoyed our relaxing stay and hope to return at some future date. Many thanks to both of you.
Tips:
The Custom House, West Bay, quaint and querky antique centre, worth a visit; as is the Sub Tropical Gardens in Abbottsbury. Had an enjoyable meal at the Market House, Bridport; also the Royal Lion in Lyme Regis.
Would Recommend: Yes
5th February 2018:

Once again a fabulous stay in a beautiful location with great unobtrusive hosts. Our third visit. Nothing too much trouble and the extras like the welcome tea tray and fresh eggs were a homely touch.
Tips:
Being fossil hunters our main locations were the nearby beaches, Charmouth, Seatown and Lyme Regis. Charmouth Heritage centre by the beach is a must, to discover what can be found and we were lucky enough to see the "Sea Dragon" exhibit from the David Attenborough programme,truely amazing
Would Recommend: Yes
2nd January 2018:

Pauline was welcoming and discrete, which was so helpful as I was with my frail elderly mother.
Tips:
I'm sure miles are longer on the Jurassic coast - allow sufficient time for travel!!
Would Recommend: Yes
15th November 2017:

Very homely and comfortable, warm and cosy and very well maintained, high quality accommodation with nice attention to detail.
Tips:
We particularly liked The Anchor Inn at Seatown. Excellent food and breakfast at the Symondsbury cafe.
Would Recommend: Yes
26th October 2017:

Always a joy to stay at Highway Farm. Hopefully it won't be too long before we return. Thank you for another super stay.
Tips:
A visit to Symondsbury (church, pub and retail area)a must. Saturday/Wednesday market day in Bridport always fun (not on during inclement weather though}. Walk across the fields to West Bay and on to Burton Bradstock. A great walk with lots of places to stop and refuel.
Would Recommend: Yes
17th October 2017:

Super cottage. Beautifully equipped and maintained. Wish we could have stayed longer!
Would Recommend: Yes
1st October 2017:

Great hosts. Our fourth visit - a recommendation in itself.
Tips:
The Olive Tree in Bridport is a great place to eat.
Would Recommend: Yes
29th August 2017:

What is there to say, everything was just wonderful. Great walks especially to Down House Farm for cream tea.
Tips:
Loved Buckham Fair and Monkey World a must visit. Local pubs excellent. Down House Farm best cream tea however closed on Monday
Would Recommend: Yes
26th July 2017:

Lovely cottage, real home from home. Good location with easy access to shops and restaurants in and around Bridport. Scenery from the garden is wonderful, especially when drinking morning coffee on the patio.
Tips:
The Ilchester Arms is only an easy 15 minute walk from the cottage. Great menu and good choice of beers. Pauline gave us a good tip to drive the coastal route to Weymouth with lovely beaches to stop off along the way. Lulworth cove and Durdle Door are worth a visit as well as Lyme Regis.
Would Recommend: Yes
9th July 2017:

John/Pauline are very friendly couple and made us very welcome,we found the bed very comfy and slept well. Enjoyed the birds on the window feeder and found maize fun. We look forward to coming again in the future thank you for arranging such lovely weather. Maureen/Martin.
Tips:
The George. Longs fish and chips, mangleton mill for cream teas. You must walk to the top of colmers hill.
Would Recommend: Yes
18th June 2017:

Very friendly helpful hosts. Fishing lake a bonus for keen anglers. Lots of useful equipment in kitchen & sun loungers a plus. Lots of thoughtful little extras such as shower gel & other toiletries. Pauline & John always ready to give help when needed.
Tips:
Try these two eateries : Illchester Arms,(Symondsbury ) lovely local pub with good food. Seagulls restaurant in West Bay great fish dishes. We love West Bay ( even before the advent of Broadchurch )..lots of good places for snacks & ice creams etc.
Would Recommend: Yes
Owner Response:
Thank you and lovely to welcome you back....don't leave it so long till the next time. Thank you for writing.
3rd June 2017:

I can highly recommend Highway Farm. Ganders is a great place at a phenomenal location of west Dorset. It is very well equipped and maintained to an excellent standard. The secure garden with breathtaking views was just perfect for a family with two young children (2.5 and 6). The Landlords were very welcoming and friendly, delivering an outstanding service in every respect. A big thank you!
Tips:
West Bay with its child-friendly beach and amazing playground was our number one favourite. We were also impressed with Washingpool farm shop & restaurant and truly enjoyed steam train adventure at the Swanage railway.
Would Recommend: Yes
31st May 2017:

John and Pauline are perfect hosts. Delicious home made cake to welcome us to Ganders Cottage, together with biscuits, cider and the essentials for that first 'cuppa'. Have booked to go again later in the year.
Tips:
Excellent meals at the Ilchester Arms and Symondsbury Kitchen. Both within walking distance. Bus stop outside the gate for easy access to Lyme Regis and Bridport.
Would Recommend: Yes
16th May 2017:

Hosts very kind , friendly ,helpful and welcoming. Nothing is too much trouble.
Tips:
Good local food nearby as is the beach. Lovely market town of Bridport close by which has all the usual shops. Local farm shops easily accessible which are very good and have a good range of fresh produce.. Lovely scenery and plenty of countryside for walking the Jurassic coast. The beaches are wonderful particularly Chesil beach. Abbots bury swannery is definitely worth a visit.
Would Recommend: Yes
4th May 2017:

Ganders cottage is a lovely cottage, well laid out and with a beautiful garden with views. The hosts were very friendly, kind and helpful and did everything to ensure my parents stay was comfortable. It is suitable for those with limited mobility. They thoroughly enjoyed their stay and are looking forward to returning in the future.
Tips:
The cottage is situated on the outskirts of Bridport, a market town, with a bustling vintage quarter and artist community. It is surrounded by beautiful walks, dramatic coastline and plenty of eateries. The hosts provide plenty of information on the variety of attractions and events in the area.
Would Recommend: Yes
26th April 2017:

We like it so much that we just keep coming back, we really enjoy it.
Would Recommend: Yes
Owner Response:
We always love to see you....and perfect weather for this visit, lucky you!
4th November 2016:

this is my 3rd visit and wiil sonn make it 4.
Would Recommend: Yes
Owner Response:
Thank you Mike. We love to welcoming people back for more of Dorset. Whatever the time of year there's always something to see and do.
15th October 2016:

I write this a day after our return from our 4 day, mid-October stay in Gander Cottage. Many, many positive comments have been made by others about their stay, I fully endorse all these. Thank you John and Pauline
Tips:
It is our first visit to Highway Farm without the children; nonetheless, the first thing that went in the car was the fishing tackle. Memories of our first visit in 2003 are still strong and both our children, to this day, talk about their fishing experiences on the lakes. If anyone is unsure that their budding angling siblings will be disappointed, take my word, they will not. You don't need expensive fishing tackle, nor experience, just a run-of-the-mill fishing rod and reel, and a loaf of bread. We have found that Morrison's (just down the road) 50p own brand is a favourite with the carp. Our stay consisted of exploring the Dorset coast in the morning, Lunch in a local pub and fishing the Highway farm lakes in the afternoon. We would then return to the warm and cosy Gander cottage as the sun sets. The October weather was surprising good!! This is our 6th visit to Highway farm, and yet again having excluded half the family, I did not get the heaviest fish. This time it goes to my wife, "how do I cast", Helen (4lb 6oz Mirror Carp). PS Sarah and Laura send their love
Would Recommend: Yes
9th October 2016:

Nothing to comment on as whote can you say except for brilliant brilliant brilliant amazing stay John and Pauline desver medals for freindlyness and being such good hosts
Tips:
Coma hill tough walk but amazing view s spy well pub good food nice view s sherbourne castle good day out longs fish and chips amazing windy veiw cafe west bay very freindly good food good service freindly
Would Recommend: Yes
4th October 2016:

A great stay and superb hosts. The cottage is cosy, very well equipped with an excellent view across the valley. The location only lowered to 4 because of the difficult access to the A35 at peak times; with care,not a real problem. It is older eyes speaking when suggesting a closer light for reading whilst seated on the sofas would be really appreciated.
Tips:
The hill with the trees on the top(Colmer's Hill I think) visible from the car parking area is a great climb, even for oldies, the views are amazing!
Would Recommend: Yes
25th September 2016:

Very friendly , helpful owners who take the time to make guests feel welcome. Cosy cottage, very well equipped,and comfortable.
Tips:
Lovely location with views of countryside. Good fish restaurant at local Hive beach. Symondsbury Estate, also,very good restaurant in village opposite. Scenic walks from cottage with views to Higher Eype Cafe, and beyond. Close to the Jurassic coast path and Chesil beach. Good shops in Bridport , 5 mins from cottage.
Would Recommend: Yes
3rd September 2016:

Very friendly couple and lovely location.
Tips:
Lots of lovely beaches within reach.
Would Recommend: Yes
14th August 2016:

Pauline and John are lovely hosts. Very friendly and welcoming. We had a delightful stay at Ganders cottage which was very cosy and had everything you needed for a weeks stay.The cottage has beautiful views of the surrounding countryside and is situated close to many attractions.
Tips:
The gardens at Abbotsbury are delightful and the cafe serves excellent food. Also nearby there is a play barn which our young daughter enjoyed. In Chideock the George Inn does excellent food. The Sunday lunch and pizza are delicious. At Symondsbury the Ilchester Arms has very good homemade food.
Would Recommend: Yes
4th July 2016:

The weather was terrible but we still loved every minute of our stay. The view alone is worth a whole week's visit. Our 12 year old son did some fishing one day and had such a great afternoon.
Tips:
Ask about walking distance pubs;there are at least 2. Also really enjoyed Abbotsbury, visiting the saxon church there, cream tea, and of course, the swans!
Would Recommend: Yes
4th June 2016:

Very friendly and approachable . The accommodation and gardens are kept in very good order.
Tips:
So many options in this area , something for everyone.
Would Recommend: Yes
30th May 2016:

Our second visit to Ganders Cottage. Pauline and John are superb hosts. The cottage contains everything one could possibly need and is spotlessly clean. The views to the back of the cottage are superb. Sitting in the garden on a glorious day with a glass of wine in our idea of perfect chilling out.
Tips:
Symondsbury Kitchen for a superb Farmer's Breakfast. Riverside Restaurant at Westbay and The Anchor Inn at Burton Bradstock for everyone who enjoys fish. Abbotsbury Tropical Gardens and Swannery.
Would Recommend: Yes
Owner Response:
Great to see you back! For more of this special part of Dorset....and there's always new walks, eating places and discoveries to find. Take care and thank you for taking the time and trouble to review.
21st May 2016:

Great hosts very welcoming and there if you need them.Always a joy to stay here.
Tips:
There is a bus stop right outside the farm gates which is a great asset and a wealth of information in the cottage on everything and I mean everything you could want to know.
Would Recommend: Yes
4th May 2016:

Fabulous cottage in the heart of West Dorset. Very well equipped. Very cosy, comfortable and warm. Beautiful location with lovely views and a fishing lake on grounds. Great hosts - very knowledgeable about the area and everything going on. Very peaceful and quiet and relaxing.
Tips:
Down House Farm for best cream teas - and other food. Symondsbury Village Manor café also for cream teas. The Anchor at Seatown for lovely pub, friendly staff, location and great food. Felicity's Farm shop for local food, beer, cider.
Would Recommend: Yes
9th April 2016:

Beautiful views, owners very welcoming and accommodating and the cottage was very clean, tidy with excellent facilities!
Would Recommend: Yes
5th April 2016:

Wonderful spacious cottage set in idyllic surroundings. Smashing hosts, Pauline and John.
Tips:
Book the cottage for a stay, you won't be disappointed! If you like hiking and exploring the English countryside, it's right on your doorstep with the Dorset coastal path only a short walk away.
Would Recommend: Yes
29th March 2016:

A lovely Easter stay in a cosy little cottage. We found it very easily and it's a great location for getting to most places around and about Bridport. Very well equipped, including Easter eggs! Lovely little garden with fab view, we were lucky enough to sit outside for breakfast one morning.
Tips:
George in Chideock is a good lunch/ dinner spot.
Would Recommend: Yes
3rd January 2016:

Pauline and John gave us a very warm welcome and we were delighted to step into the cosy cottage on a cold wet day. Pauline had thought of everything, and there was even a welcome basket full of delicious goodies. We felt right at home, and enjoyed all the extras like family games. The outlook is beautiful, and we were only sad the weather didn't allow us to enjoy the garden and surroundings more fully, but we intend to come back again in warmer weather.
Tips:
Felicities farm shop sells lots of useful produce, including grass fed organic beef which we enjoyed. Cinema in lyme regis is great for wet days.
Would Recommend: Yes
2nd December 2015:

Another lovely stay (our 3rd) at Ganders Cottage. It is SO rare to find a holiday home so fully and tastefully equipped, so comfortable, with practically every need provided for and included in the tariff - including heating and services. And of course a warm welcome from Pauline and John Bale.
Would Recommend: Yes
25th November 2015:

A great place to stay. Our fourth visit...and we will be back again!
Tips:
Loads of information on hand and the owners are always happy to help and advise.
Would Recommend: Yes
21st November 2015:

Comfy cottage, warm and very well equipped. Friendly welcome and delightful hosts. Very handy for attending a course at Symondsbury.
Would Recommend: Yes
2nd August 2015:

Nice cottage, nice people, beautifull environment. We really enjoyed our stay.
Would Recommend: Yes
13th June 2015:

We were made very welcome on arrival. Pauline and John were the perfect hosts. The breakfast which was put on for my birthday was perfect. We would be very pleased to stay at Gander Cottage when we can and would recommend it to our family and friends. Sorry we left without putting our comments in the Visitors Book but realised we had not done so half way home. Would you please add this email to the Visitors Book. Pleased you liked the painting . Best wishes ,Malcolm and Madge.
Tips:
Pauline is a mine of local information and gives advice where to eat and where to visit.
Would Recommend: Yes
.